Whether you're contemplating your first pickup truck or you're a seasoned pickup driver who has been towing trailers and other things for years, it's good to know and review the terms common to towing.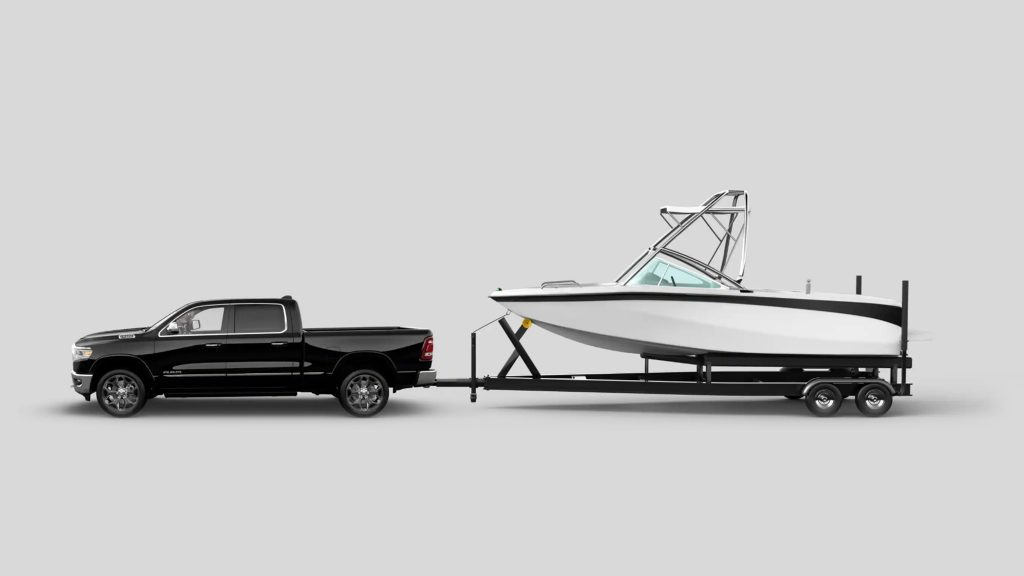 CALCULATING TOWING CAPACITY
Knowing the payload and towing capacity numbers for your truck or van is the initial step in figuring out the capability you need to tow safely, securely and with the utmost confidence. First, we need to determine the weight ratings of your vehicle and trailer.
GROSS VEHICLE WEIGHT RATING
The Gross Vehicle Weight Rating is the total maximum allowable weight of a fully loaded vehicle, including passengers and payload. This is the total amount of curb weight, cargo weight and passenger weight combined.
GROSS TRAILER WEIGHT RATING
The Gross Trailer Weight Rating is the total weight capability of the trailer plus the maximum allowable cargo in it.
TONGUE WEIGHT
The tongue weight is the amount of weight a loaded trailer exerts on the hitch of a vehicle. It should be roughly 10% of total load of the trailer when towing a conventional trailer and about 15% of the total load if you're hauling a fifth wheel or gooseneck trailer. Too little tongue weight leads to trailer sway, and too much tongue weight will negatively affect the towing dynamics of the vehicle, so it's important to adjust accordingly to get your load properly distributed.
GROSS COMBINED WEIGHT RATING
The Gross Combined Weight Rating is the maximum allowable weight of the towing vehicle and the loaded trailer—including all cargo and passengers—that the vehicle is designed to tow safely and securely.
PAYLOAD VS TOWING
A truck's payload capacity is the maximum amount of weight you can add to a truck's bed in addition to its empty bed weight. Payload plus tongue weight cannot exceed the payload capacity. On the other hand, towing capacity refers to the maximum weight that a truck can tow after adding in the weight of the truck as well as any cargo.
Shout out to Ram Trucks for this helpful content! Learn more at Ram Towing | What to Learn Before You Buy | FAQs & More (ramtrucks.com).
Ready to shop towing parts and accessories at the Mopar e-Store? At last count, we had 4,185 results when you search for "towing". Check it out: Search Results | Mopar Estores