Kylee's Sublime 1970 Plymouth Duster 340
My dad raised me to be a car lover and a die-hard Mopar fanatic.
In June, 2005, when I was six years old, he brought home a yellow 1972 Plymouth Duster 340. That yellow Duster was one of the first classic cars I was ever exposed to and from that day I just developed a love for the classics, especially a Mopar.
In July, 2011, when I was 12, my grandfather stumbled upon a real FJ5 sublime green 1970 Plymouth Duster 340 at a garage sale. This car appealed to me not only because it was my favorite Mopar color, but also because it was a Duster, just like my dad's, and from an early age I wanted to be just like him. A year later, the car was still for sale and my grandparents bought it and gifted it to me as a father-daughter project – something my dad and I could work on together.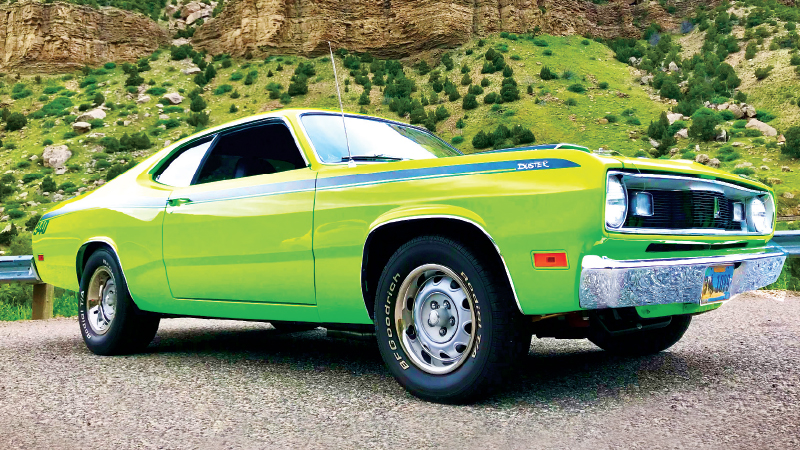 We brought the car home on July 12, 2012. At 13 years old, this '70 Duster became my first car and has been a prominent part of my life ever since. My dad dropped me off on my first day of 8th grade in it. I learned to drive with it. I took my high school senior photos with this car and also drove the Duster to my senior year homecoming dance. And the car has been with me through both my high school and college graduations.
I am now 23 years old and have owned the sublime green Duster for 10 years now. Over those 10 years, I restored the car with the help of my dad and other family members. I worked during the summers to save up money for my car and used my days off from work or when I was home from college to work on it. I've restored the entire interior and repainted the motor in HEMI orange. I've tracked down parts to give it a factory look, installed a brand new suspension, rebuilt the rear end, installed a new exhaust system, converted it from an automatic to a manual and re-wired the entire car – along with so much more.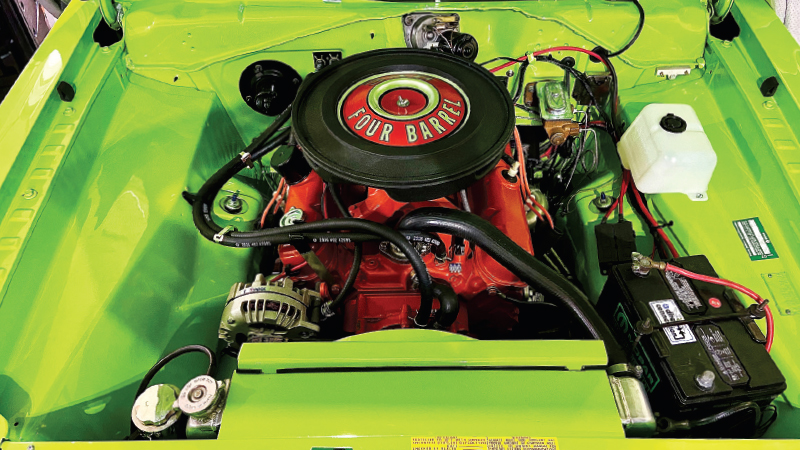 Not only did this car allow me to broaden my car knowledge and teach me restoration skills, it also brought my entire family together. Between restoration efforts and car shows, my parents and grandparents and uncles were there to support me every step of the way.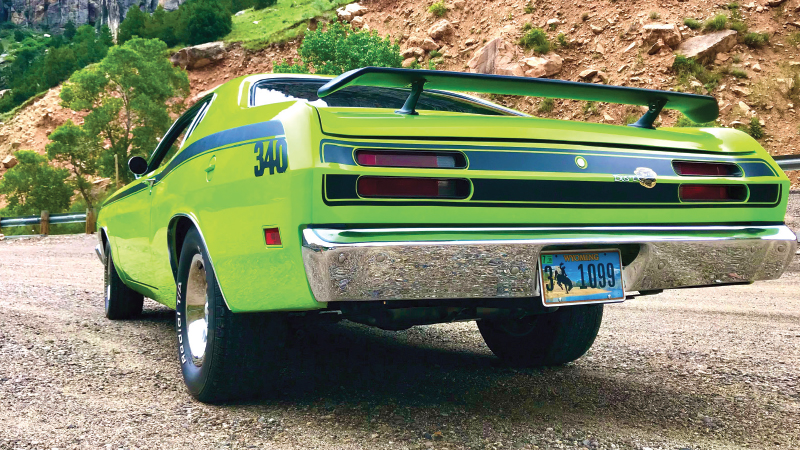 This car is definitely one of my most prized possessions, but it is also more than just a car to me. I relate this car to many prominent milestones throughout my life because it's been with me as I've grown up. Whenever I look at it, it makes me proud to see how much work I've accomplished over the years and how much I've learned from it. I also associate my Duster with many fond memories I've made with my family and it's also allowed me to meet so many wonderful people through car shows. This car helped build me into the person I am today, so it will forever be a priceless possession to me. Mopar or no car! – Kylee Johnston, Wyoming