1977 Jeep Wagoneer in Sand Tan Still Going Strong
We found this 1977 Jeep® Wagoneer through a family friend that has a small collection of full size Jeep Brand vehicles. My dad bought 4 Jeep Brand vehicles from his friend, a white 87 or 88 Grand Wagoneer that was sold a few years ago, a J10 pick up that was also sold, this 77 Wag and a 77 Chief S that may be the next project.
This particular Wagoneer was a fun project, and the plan was to keep the patina original but make it a great driver. Almost everything under the worn paint has been replaced or rebuilt. Suspension, trans, diff, rear end, and more have all been looked over and worn items have been replaced.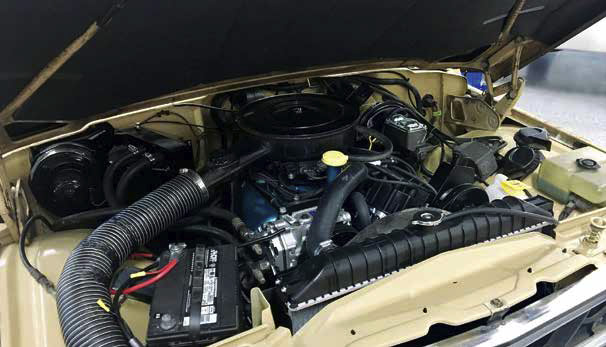 The engine did not run when we got it, and after doing a little 'exploratory surgery' we found that debris caused the engine to fail. We elected to have the 360 cubic inch engine machined and we rebuilt it. There is something cool about popping the hood at a local car meet and seeing a big brand new blue engine staring back at you.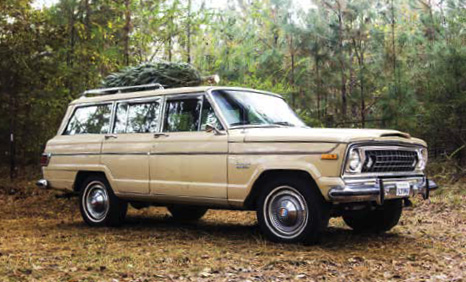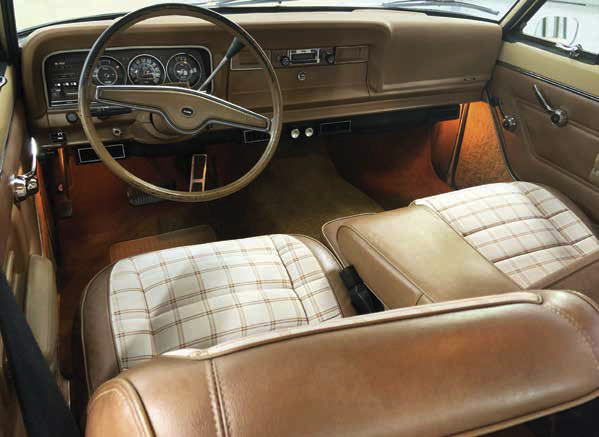 The interior was in great shape so we kept the stock plaid seats and just repaired the headliner and added fresh carpet. We also hid speakers under the seats and added a retro-looking radio to keep the stock look but add a Bluetooth connection.
Most importantly, since we live in the south, the air conditioning blows ice cold. It has been a very fun vehicle and will likely stay in the family for years to come.
– Nick and Dan Wood Newnan, Georgia