Factory-backed towing and hauling accessories help move all your stuff—large and small. Here are seven of our favorite Mopar® accessory add-ons to help with all your towing and hauling needs.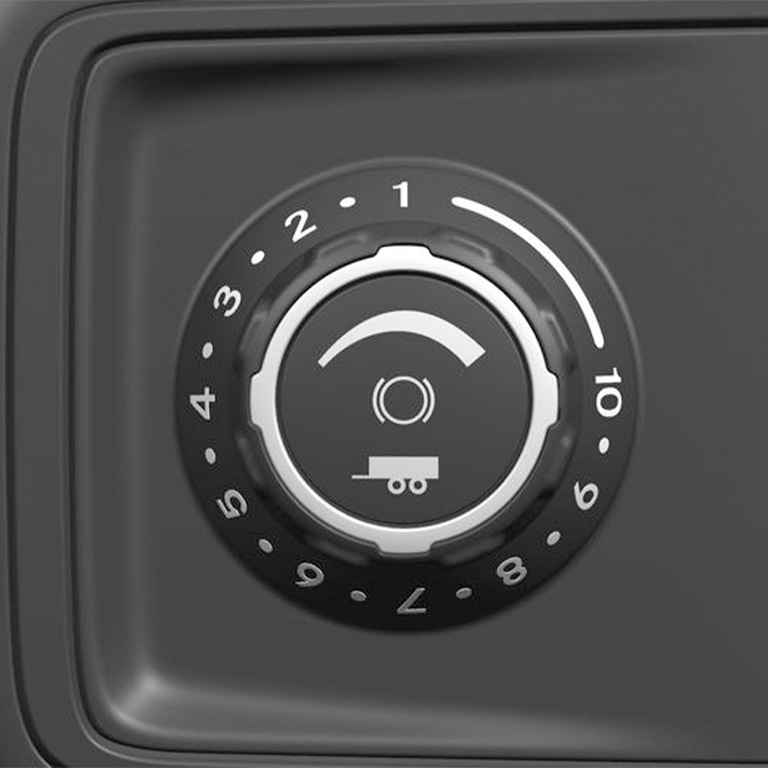 One of the most challenging driving experiences to master is trailer towing. The Trailer Brake Controller4 helps enhance towing safety with the ability to control trailer brakes separately. This OEM feature comes standard on certain Jeep Wrangler and Gladiator models but can be added any time.
2021 – 2023 Vehicle Fitments1: Jeep: Wrangler, Gladiator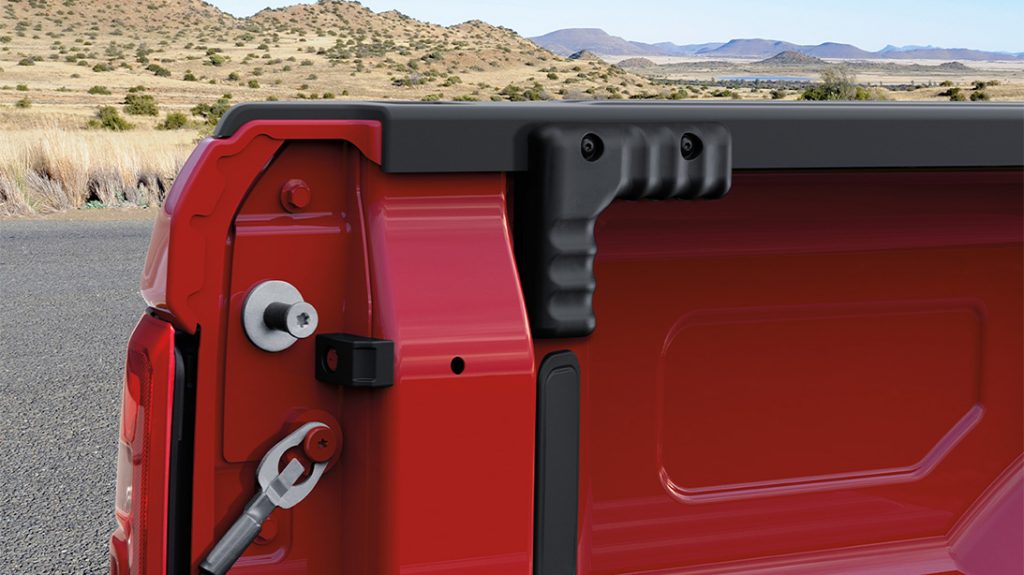 The Mopar Bed Assist Handle attaches near the tailgate to provide additional support when climbing in and out of the truck bed.
2021 – 2023 Vehicle Fitments1: Ram: 1500
3. Mopar Hitches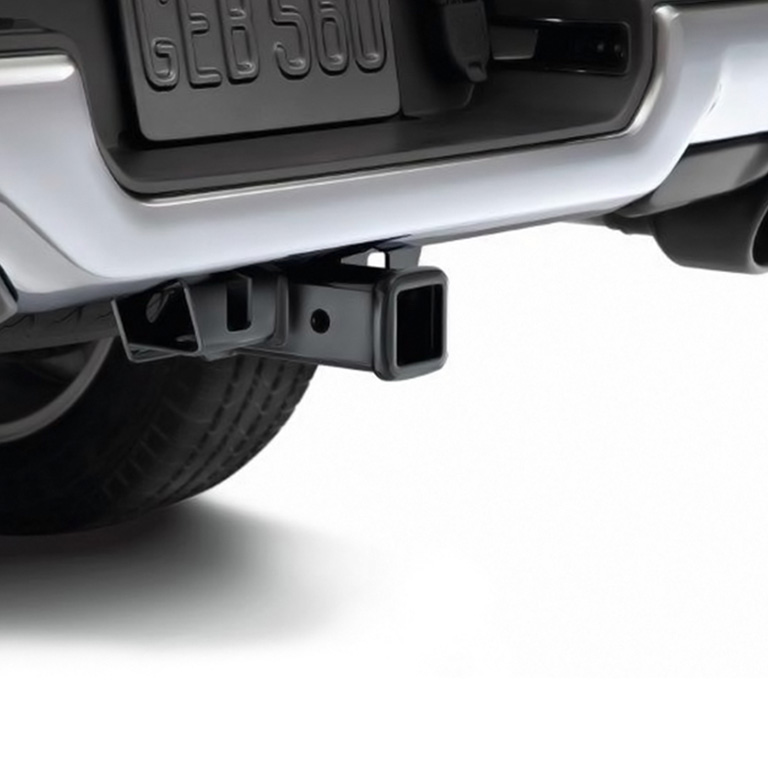 Mopar offers a variety of different hitch options to meet your towing needs, including the Hitch Receiver2, the Trailer Hitch Ball Mount2 and the Hitch Ball2.
The Hitch Receiver is a Ram Brand-specific item that includes a 12,750-lb. tow rating2. The Trailer Hitch Ball Mount and Hitch Ball are available for multiple vehicles and can handle up to 7,500 lbs. 2 but are often used to pull smaller items.
See #5 on our list if you need to tow heavy-duty items.
2021 – 2023 Hitch Receiver Vehicle Fitments1: Ram: 1500
2021 – 2023 Trailer Hitch Ball Mount and Hitch Ball Vehicle Fitments1: Ram: 1500, 1500 Classic, 2500, 3500, ProMaster City, ProMaster 1500, ProMaster 2500, ProMaster 3500; Jeep: Wrangler, Renegade, Compass, Cherokee, Grand Cherokee, Grand Cherokee L, Gladiator; Chrysler: Pacifica, Voyager.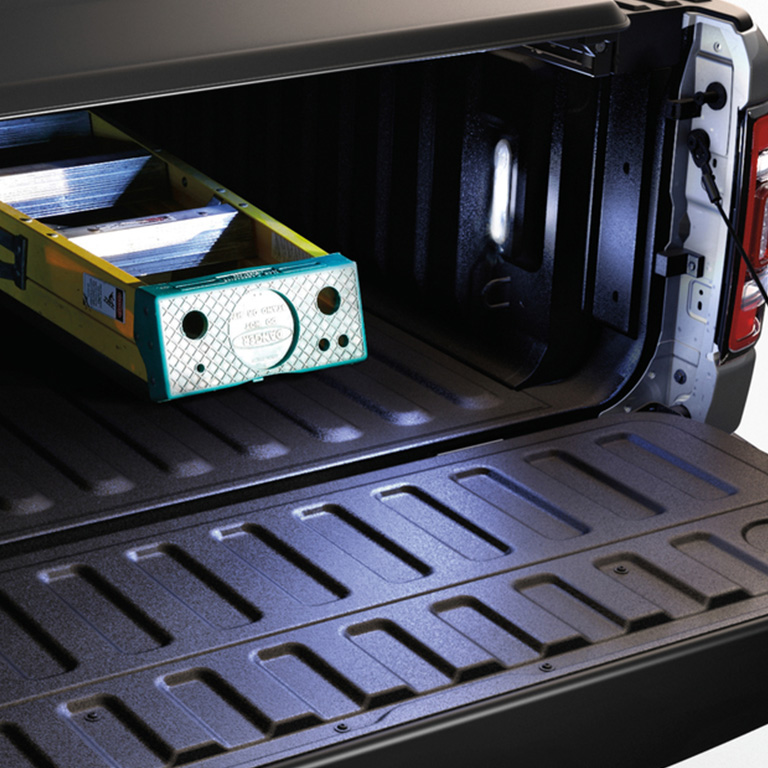 The Mopar Bed Light Kit illuminates the truck bed—an aid in managing a Gooseneck or 5th Wheel Hitch, and when loading and unloading cargo in low light conditions.
2021 – 2023 Vehicle Fitments1: Ram: 1500
5. Heavy-Duty Towing: The Gooseneck Hitch and Fifth Wheel Hitch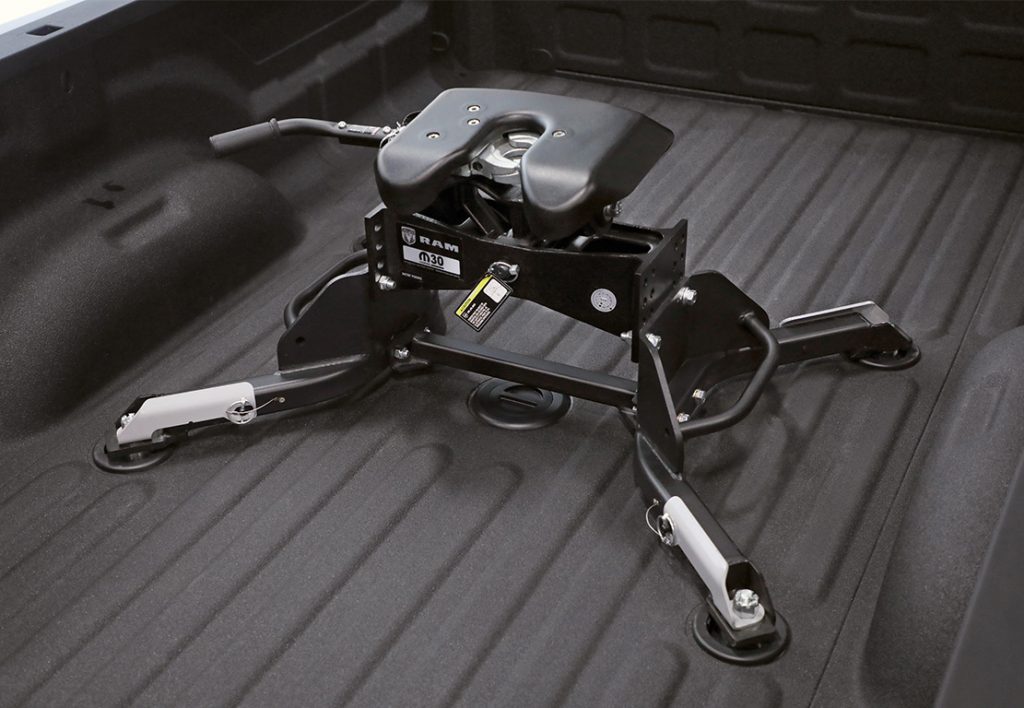 The Gooseneck Trailer Hitch3 lets Ram Brand HD truck drivers get the most out of their Ram HD. From livestock trailers to large gooseneck cargo trailers, this towing tool provides a sure and stable connecting point in the bed of a Ram Brand truck.
The official Mopar Fifth Wheel Hitch3 is similar to a Gooseneck Trailer Hitch, but more suited for recreational use, providing a smoother towing experience in applications such as camper hauling.
Interested in the Fifth Wheel Hitch? Be sure to also check out the official Mopar Fifth Wheel Prep Kit.
2021 – 2023 Vehicle Fitments1: Ram: 2500, 3500.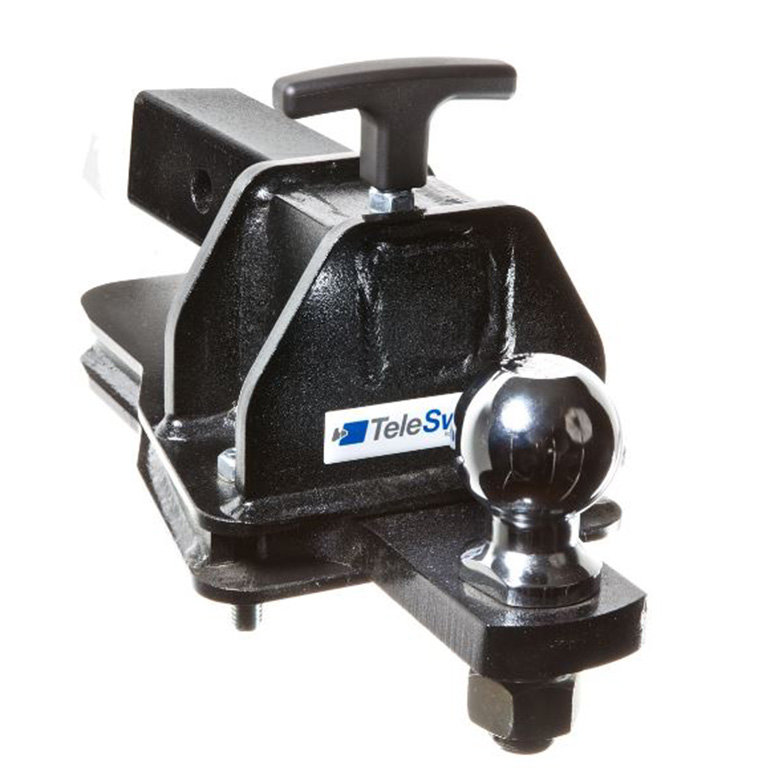 The Mopar TeleSwivel210 Trailer Tow Adapter Kit reduces the time it takes to connect a trailer to a vehicle. It also includes extension and swivel capabilities so you can hook up your trailer or tow vehicle from different angles rather than one specific position.
The Trailer Tow Adapter Kit has a 5,000-lb. Gross Trailer Weight / 500-lb. tongue weight.2
2021 – 2023 Vehicle Fitments1: Ram: 1500, 1500 Classic, 2500, 3500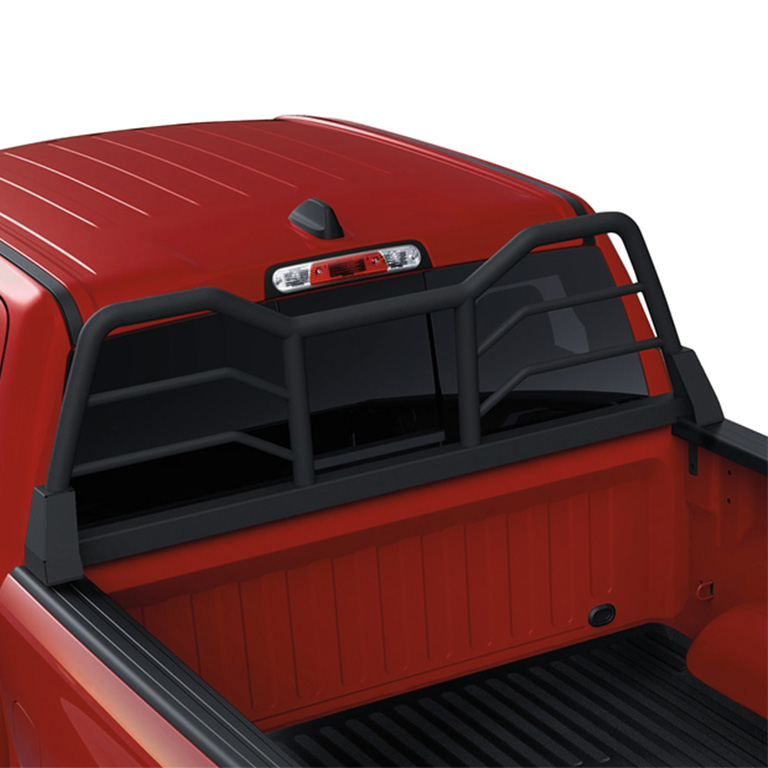 Always properly secure any items you're hauling in the truck bed, and in case any objects shift, help protect your rear window and cab with the Mopar Cab Protector Rack. This accessory is made from industrial-grade steel and guards the rear cab.
2021 – 2023 Vehicle Fitments1: Ram: 1500
Disclaimers
1 See product link for a list of all available fitments.
2Check Owner`s Manual for load capacity and ratings. Do not exceed rated tow capacity of vehicle stated in Owner's Manual. May require third-party parts. See dealer for details.
3Note: Do not exceed vehicle tow rating. See owner's manual for towing information.
4Before ordering the Mopar Integrated Trailer Brake Module (ITBM) kit, it is necessary to check if the vehicle has both trailer brake module connectors. These connectors are located under left side of the steering column. Both connecters are 4 pin connectors. If both connecters are not present the ITBM kit cannot be added to the vehicle.
©2023 FCA US LLC. All Rights Reserved. Chrysler, Dodge, Jeep, Ram, Wagoneer, Mopar and SRT are registered trademarks of FCA US LLC. ALFA ROMEO and FIAT are registered trademarks of FCA Group Marketing S.p.A., used with permission.