Cleaning a vehicle means different things to different people. For many, it's a quick run through an automated car wash; for others, it's a hand wash and wax with a thorough detailing — full vacuum, shampoo and even cleaning each louver of each of the interior HVAC vents. For me, it's usually somewhere in between as I want a comprehensive cleaning but don't have the time for an exhaustive detailing. And while I'm not necessarily prepping my vehicle for a meet-up or a show, I spend a decent
amount of time behind the wheel. And when my vehicle is looking good inside and out, it brings greater joy to my journeys. And then I'm more inclined to show it off. So here are five Mopar® products I keep in my trunk at all times; they're my five easy steps to a great-looking vehicle.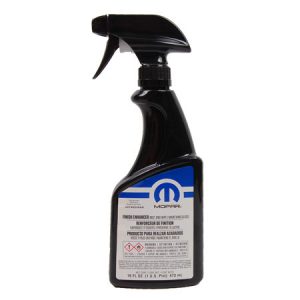 Finish Enhancer
Exterior vehicle cleaning can occur via a variety of means; the goal is simply to end up with a clean exterior. Between washes, however, when dust and other pollutants start to accumulate on the exterior, I'll use this Mopar® Finish Enhancer to bring back that right-after-a-wash shine. It's safe for clear and pearl coat finishes; just spray on and wipe off with a clean microfiber cloth.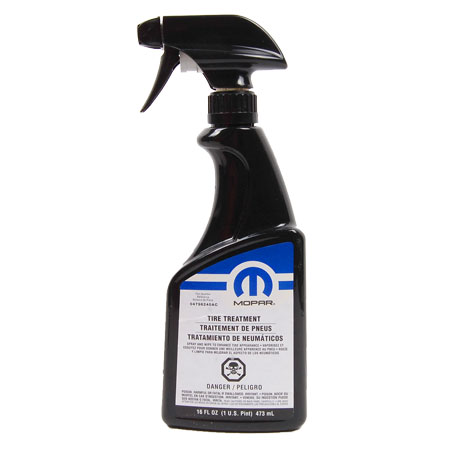 Tire Treatment
Since tires are made of rubber and are in direct contact with the road (and all the dirt and substances found on it), they occasionally need some help to get back to looking-really-clean status. Mopar Tire Treatment makes this easy. Just spray on and wipe off with a clean rag.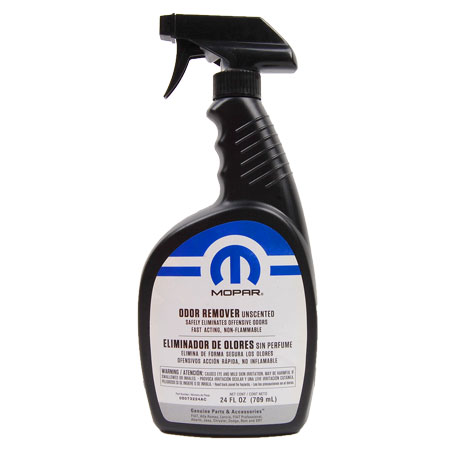 Odor Remover
I'd like to blame seasonal changes and varying humidity. But the stale or musty odors that sometimes materialize in my vehicle are more likely the result of a forgotten lunchbox or restaurant leftovers left in the back seat. After removing anything I may have left behind, I combat any lingering odors with Mopar Odor Remover. Non-scented, it neutralizes the source of the odor and can be sprayed on vehicle carpeting and upholstery. Works on pet or smoke odors, too.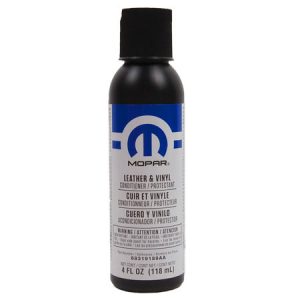 Leather & Vinyl Protectant (interior)
Leather and vinyl surfaces will clean up well and look great with a careful application of Mopar Leather & Vinyl Protectant. Available in the Mopar Car Care Kit (with Mopar Glass Cleaner and Mopar Total Clean), just apply a small amount to a clean rag and wipe on a leather or vinyl surface using a circular motion.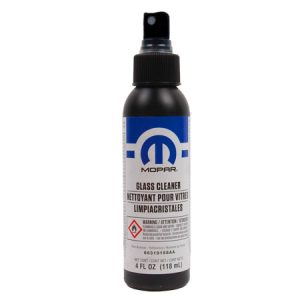 Glass Cleaner (interior & exterior)
Since some of the other sprays can land on the interior or exterior glass, I save the glass cleaning for the end of my cleaning operations. Sprayed on and wiped off with a clean microfiber cloth, Mopar Glass Cleaner makes short work of smudges, smears and even the haze that sometimes builds up on my windshield. Learn more about Mopar cleaning products at mopar.com.